In this episode, while imbibing Pepé's holiday brew, Bobby and Jordan ruminate on the possibilities of the year 2022. Factoring heavily into the discussion is, of course, the recent landmark podcast between Dr. Robert Malone, inventor of the mRNA vaccine, and podcast king, Joe Rogan.
Some people like to listen to us faster… (We sound smarter.):
Change playback speed real time:
1x
–
1.25x
–
1.5x
–
1.75x
–
2x
Correction: Robert F. Kennedy Jr.'s book The Real Anthony Fauci – Bill Gates, Big Pharma, and the Global War on Democracy and Public Health is published by Skyhorse Publishing. Jordan was incorrect.
Referenced in this Podcast
Damage Control: Google modifies the results for "Mass Formation Psychosis"
Matt Agorist Article: Google Manipulates Results as Searches 'Mass Formation Psychosis' Explode Due to Collapsing Covid Narrative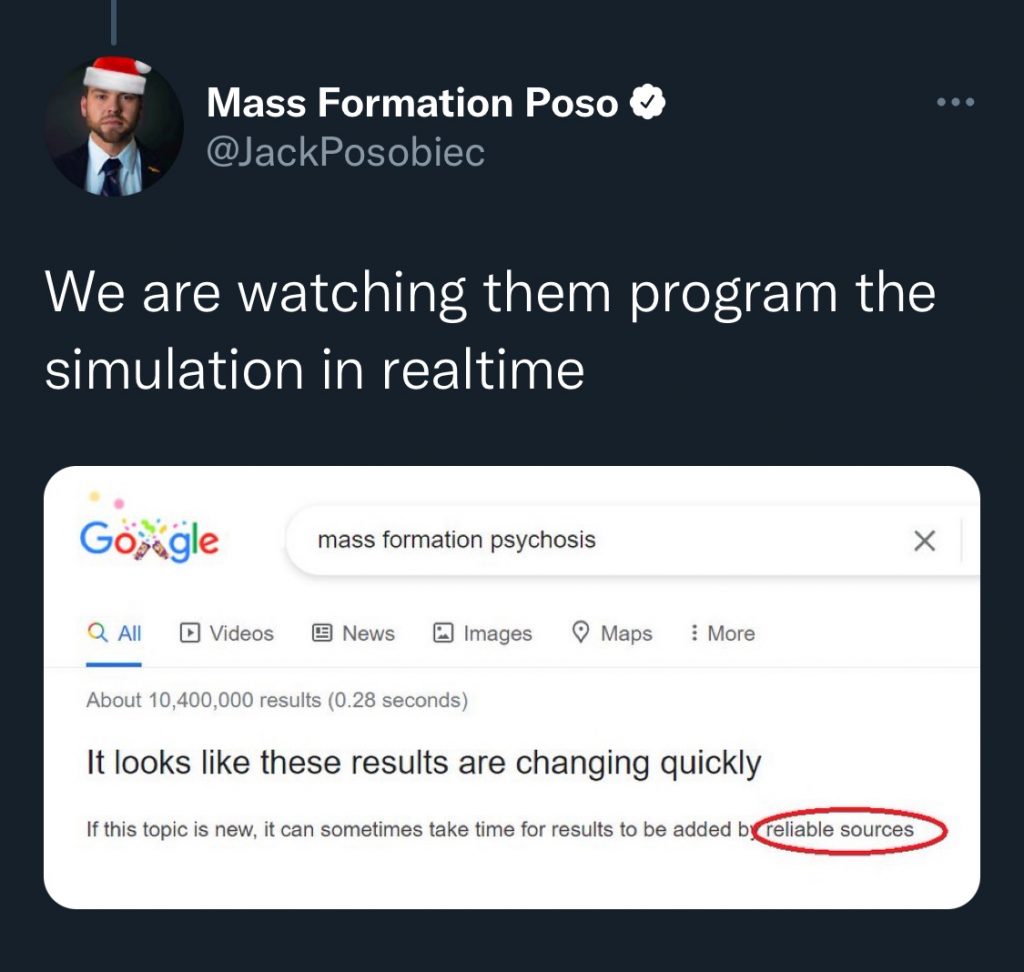 Competing Signs: